Excessive Itching + Licking | Ear Infections | Diarrhea + Vomiting | Allergies | Fur/Tear Staining | Hot spots | Constipation + Indigestion | Loose or Bloody Stools | Gas | Bloating | Excessive Shedding | Skin Lesions | UTI's
Excessive Itching + Licking | Ear Infections | Diarrhea + Vomiting | Allergies | Fur/Tear Staining | Hot spots | Constipation + Indigestion | Loose or Bloody Stools | Gas | Bloating | Excessive Shedding | Skin Lesions | UTI's
Yeast thrive on kibble & scraps.
First they overtake the gut microbiome, then they make their way out through the paws, ears, snout and butt.

Havoc on the inside, symptoms on the outside.
Phase 1: Yeast Reduction
Switch out your old food for a gut-approved food that will stop yeast growth - customized to your dog by a Clinical Pet Nutritionist
Phase 2: Yeast Detox
Eliminate excess yeast from the gut using our powerful MCT-3 Oil. Kills bad bacteria, leaves the good.
Phase 3: Bacteria Repopulation
Replace the missing yeast cells with billions of the right bacteria using our pre/probiotic + enzyme blend, DT-Synbiotic 1.
OUR STORY
While working as a vet tech in the animal ER, award-winning pet nutritionist, Samantha Henson, was shocked by what she saw…
Read
OUR SCIENCE
Despite popular belief, most of the symptoms that your vet is treating separately are actually all connected to a single root source...
Explore
OUR STANDARDS
We are so committed to your dog's whole and long-term health that we have zero interest in charging you for something that isn't doing the good you need...
Join
We analyze your dog to create a total-microbiome makeover, just for him.
ACTIVE INGREDIENTS
Cooling
Rabbit
Coconut
Oil
Turmeric
Powder
ACTIVE INGREDIENTS
Omega
Blend
Sprout
Powder
Bone
Broth
ACTIVE INGREDIENTS
Papaya
Extract
Sprouted
Barley
Cooling
Cod
Change You Can See
Click on the icons to view our customer's results during the Protocol
From the Wild
What our Clients Are Saying Back in the Wild:

Post

Protocol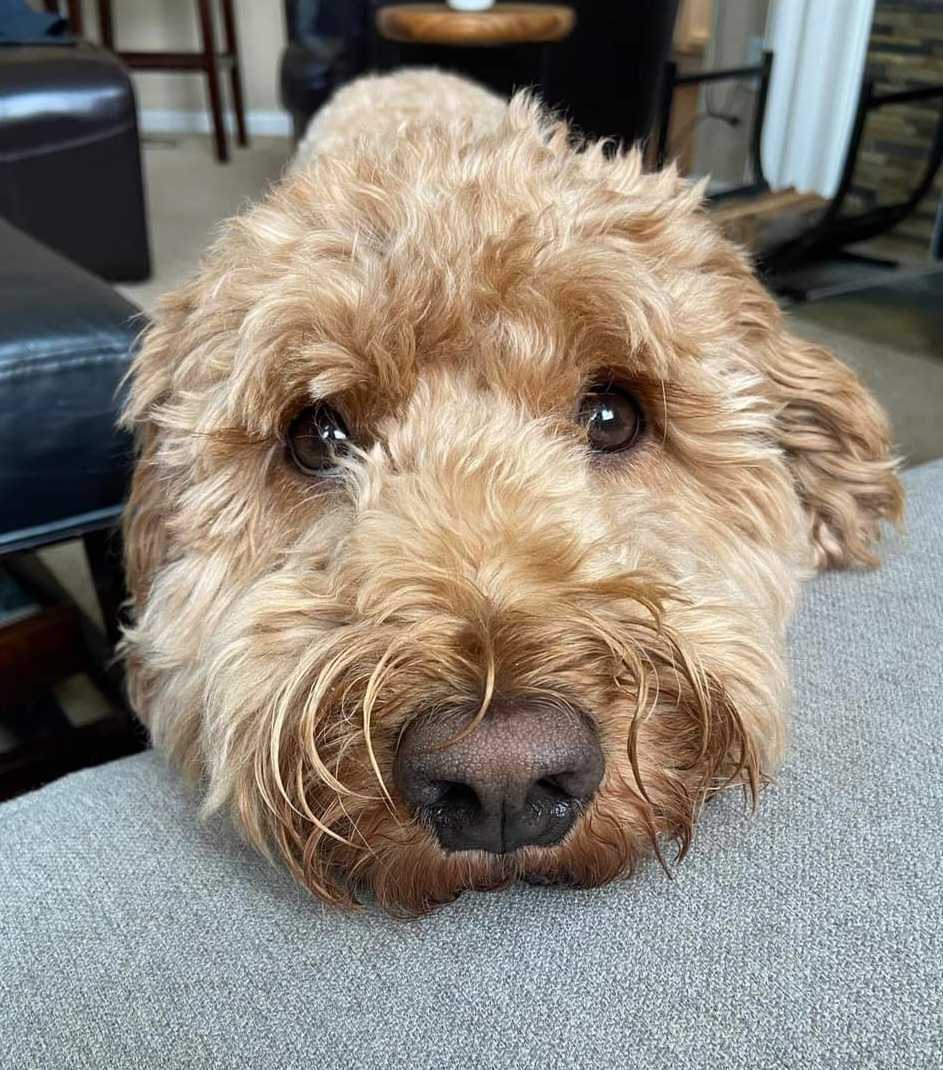 "I have been Following this protocol for 4 months and the amount of positive change I have seen in my dog Kash has been unbelievable. No more tear staining on his white fur, no more constant scratching that we thought were allergies, no more tummy noises all night and can I mention...SOLID POOP for the first time in over a year. I am so thankful for her guidance, and so is my vet!"
From the Wild
What our Clients Are Saying Back in the Wild:

Post

Protocol
Customized, Simplified, and Science Based. Guaranteed Results.
Customized
We analyze and then custom formulate a gut microbiome revival protocol based on your dog's everything.
Simplified
Your dog's protocol is formulated by a team of certified dog nutritionists dieticians, and scientists.
Scientific
We've simplified the gut microbiome revival process down to three basic steps.
Evidence Based
Our method has brought over 10,000 dog microbiomes back in balance.
Guaranteed
If you aren't happy, we aren't happy. 100% money back guarantee.
Live Support
Certified dog dietician and nutritionist support throughout your protocol and maintenance journey.
Get My Protocol
A

Whole

New Approach
Science around the gut microbiome is developing rapidly. What's unfolding? Your dog's gut microbiome health is critical to his whole body's health and should be the focus, not the afterthought.
Foods with inflammatory grains and high sugar starches feed yeast.
Antibiotics, steroids, and other solutions can severely damage the gut microbiome.
Extrusion removes vital vitamins, minerals, amino acids, micronutrients, and moisture.
Many probiotic chews and treats contain sugar and sugar feeds yeast.
This is your heading text.
Meet our cofounder, Samantha Henson CPN
I am a vet-tech turned pet nutritionist. I have been running my practice for over 15 years and have helped tens of thousands of dogs revive their gut microbiome.
Sam's Story
Meet our co-founder, Samantha Henson CPN
Samantha Henson is a vet-tech turned pet nutritionist who has been running her practice for over 15 years and helped tens of thousands of dogs revive their gut-microbiome.
Revive their gut & health, for good.
Skip expensive consults and appointments. Revive your dog's health from the inside out, and make good health the rule, not the exception.
Get My Protocol
Let's get gutsy: Canine gut-health tips to your inbox